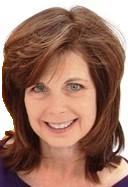 Amelia Frahm's children's book Nuclear Power: How a Nuclear Power Plant Really Works is a perfect introduction to nuclear fission for kids of all ages, and has won numerous awards since it's publication last year. She is also a contributor to the inspirational, How We Became Breast Cancer Thrivers, and creator of Crack Open a Book! education curriculums. Frahm also helped pioneer cancer resources for children in her previous children's book, Tickles Tabitha's Cancer-tankerous Mommy.
Gwyneth Cravens' book Power to Save the World is a engaging personal account of the author's journey from anti-nuclear activist to nuclear energy supporter. Cravens has contributed articles and op-eds on science and other topics to Harper's Magazine, The New York Times, and The Washington Post. She has published five novels. Her fiction and nonfiction have appeared in The New Yorker, where she also worked as a fiction editor, and in Harper's Magazine, where she was an associate editor. She grew up in New Mexico and now lives on eastern Long Island.
William Tucker's book Terrestrial Energy a refreshingly honest look at the energy and environmental challenges we current face as a society. Tucker has been writing about environmental issues for major publications including The New York Times and The Wall Street Journal for the past twenty-five years.